Comments Off

on Meet Elizabeth Na, CPA of Na & Associates
"Meet Elizabeth Na, CPA of Na & Associates"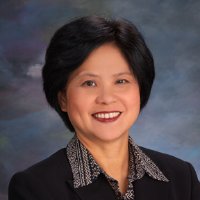 CPA, Elizabeth Na had an office for over 25 years before coming to OfficeKey.  OfficeKey fit perfectly in the virtual operation that she was transitioning her business into a few years ago. She primarily meets her clients at the Blue Ash, Hyde Park, and West Chester locations, wherever is the most convenient for them. 
She took time out of her busy day to participate in our Client Q  & A: 
Q: What does your business do?
A: We are the CFO (Chief Financial Officer) and tax adviser for small business owners.  Our goal is to enhance efficiency and profitability.
Q: What do you enjoy most about your career, and about working through OfficeKey?
A: I enjoy being part of clients' success, and giving them ideas to save taxes.  After 30 years of being a CPA, I enjoy especially being a business at this time, to witness and enjoy the efficiency that the technology has enabled us to achieve.  OfficeKey fits perfectly with our virtual operation.  The three of us, at NA & Associates, either work at any of the OfficeKey locations or at our own space.  Clients meet us at the OfficeKey location that is the most convenient to them. It has been wonderful.
Q: How do you like to spend your time outside of work?
A: I enjoy hiking, reading, traveling and spending time with family and friends.  
Q: What is your favorite movie?
A: I have three: Sound of Music, My Best Friend's Wedding, Anne of Green Gables.
Q: If you could have any super power, what would it be and why?
A: If I can have the power of God for a day, I would wipe out the cruelties done to children in the world. 
Q. If you could hire any celebrity to work for your business who would it be and why?
A: Krista Neher, a social media guru here in Cincinnati.  She can guide us on establishing and revamping social media presence which we desperately need.     
Q: Which OfficeKey location do you think has the best restaurants nearby?
Q: Have you had any particularly rewarding experience during your career?
A: After a complex planning project for a retiring client, I received a nice letter to thank me and offer me a cash bonus.  I accepted the letter and declined the bonus with gratitude.
To learn more about Elizabeth Na & Associates visit their website.