Comments Off

on Guest Blog: First Impressions from a New Subscriber
"Guest Blog: First Impressions from a New Subscriber"
OfficeKey is an interesting name because, although I don't have one physical "key" to get in, I feel like I have a key to the city.
Shared space makes so much sense; with more and more people going into business for themselves, sharing work space allows small companies to run as smoothly as big companies do, AND that big fancy board room gets a lot more use!
Meeting Space:
Last week while I was planning meetings with potential clients, I asked all of them where they would like to meet. I was able to quickly get meeting space in Hyde Park, Blue Ash and West Chester to accommodate them. Even though I had never had meetings in any of these buildings, I was able to walk in, find the meeting areas and get started quickly. The staff greeted me pleasantly in each location, as if they knew me.
Equipment:
The monitors in each room easily acknowledged my laptop, which made viewing web pages and getting ideas a lot easier than looking at a smaller screen. When I had any technical difficulty, the staff jumped up and helped me, without question. I have been so impressed. The Wifi is so easy to access and always works well, unlike the free wifi at restaurants, which only works half of the time.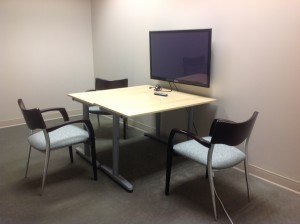 Open Workspace:
I have already used the open work space areas several times. I have a home office, so I am usually there, but this space is awesome for getting work done. The desk space is ample and the chairs are comfortable. There are enough outlets for all my chargers and others working are pleasant and respectful.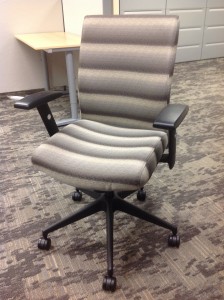 I love being able to stay behind after my guests leave. I used to have meetings at Starbuck's or Panera, but now I can plan on meeting at OfficeKey and eliminate driving from one meeting to another.
The Amenities:
The kitchen is clean and organized. I brought some left overs from lunch and put them in the fridge; it was awesome being able to leave them there and not have to take it home in my hot car. When I came back Friday they were there waiting for me. (At home someone would have eaten them.) There is bottled water available for my guests and myself and coffee, if I need a little energy.
Thank you, OfficeKey!