"Meet Gregory Lee of Clear Pixel Media Labs"

Lee Media Enterprises is the parent company for a growing business called Clear Pixel Media Labs. Lee Media Enterprises will also build more brands in the future. We are all things creative and media (web, print, design and video). With 14 years of creative experience, we began as a freelance service. We work closely with our clients on every project; not just providing services but educating them. It's not cookie-cutter creative services, but custom to your brand. We intentionally build relationships to understand our clients' brand message.
Gregory participated in our Client Q&A: 
Q: What part of the creative process to do you most enjoy?
A: I enjoy the production process. This is my passion and I put my all into it. Work is fun!
Q: What are some trends in web design or marketing that businesses should be aware of in 2019?
A. In 2019, all businesses should have video content at the forefront of their marketing plans. Social videos, video emails, video conferencing and mobile video content will be around for a while.
Q: Your career has taken you to several other cities, what advantages do you find in Cincinnati compared to the other places you've been?
A. The advantage in Cincinnati is always the fact that this is home. This is where my foundation is. I always have support here in Cincinnati!
Q: What do you like most about your partnership with OfficeKey?
A: I love the fact that I can get up in the morning and go to any location to work. It's flexible for me and my clients. I also love the professionalism of the staff and the amenities it offers.
Q: How do you spend time outside of work?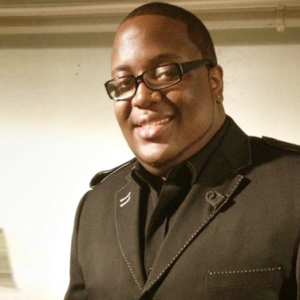 A: I spend most of my day working. When I am away from the desk, I listen to music, read creative blogs and rest. I just started a consistent workout routine. Balance is key.
Q: What is your favorite vacation destination?
A: My favorite vacation destination has to be Las Vegas.
Q: If you could have dinner with one historical figure (living or dead) who would it be and why?
A: I want to dine with Paula Scher. She is America's premier graphic designer! I would love to soak in her wisdom and advice.
Q. If you could have one superpower, what would it be? 
A: My most desired superpower would be teleportation.
Q: What is your favorite movie or tv show?
A: My favorite movie right now is Aquaman.
Q: What is your favorite book?
A: My favorite book is "The Ministry Of Branding"
Q: What is your favorite singer or band? 
A: My favorite singer is Mary J. Blige