Comments Off

on Client Q & A: Adam Gross, Inc.
"Client Q & A: Adam Gross, Inc."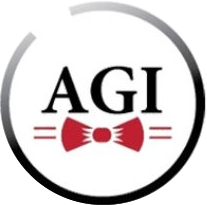 Adam Gross, Inc. is a Value-Added Reseller (VAR) and Services Provider for business technology focused on designing holistic, future-proof solutions to ensure that our customers are technologically equipped to meet the challenges of today and tomorrow with confidence. With a vendor-agnostic approach, outside-the-box thinking, and only the best interests of your organization in mind, we develop unique solutions to help our customers achieve a strategic edge over their competitors and realize a rapid return on investment in technology.
Q: What are the biggest IT challenges that you see small and medium-size businesses facing today?
A: Security, Cloud, and Technology Procurement. It seems that security will continue to be the #1 challenge for businesses of all sizes. AGI has a comprehensive security solution built on the best component solutions on the
market. With the right tech, you can drastically reduce your exposure to security threats. Cloud and Technology Procurement continues to be challenging for the same reasons.
Q: There are so many different options available at so many different price points – which solution is the best for your business?
A: To avoid purchasing the wrong cloud subscription, hardware, software, or technology services for your business, you need an expert advisor that you can trust to help navigate through all of the available options.
Q: Do you have any predictions about technological developments that will have a major impact on businesses over the next several years?
A: Cloud services of all types will continue to be "the big thing" for the foreseeable future, and with good reason. From the perspective of a customer who will consume these services, you can use services via a subscription model – you only pay for what you use. Competing services and technologies of all types have resulted in lower and lower
costs over time, making the cloud the best and simplest way to get what you need without having to purchase hardware and software, hire employees or managed service providers, pay for support, and perform maintenance on your equipment. There are still some very specific circumstances where the cloud may not be the best fit. Having a
trustworthy expert like AGI in your corner, you can be confident in your decision to go to the cloud, keep things on-premise, or go hybrid.
Q: What do you like most about your partnership with OfficeKey?
A: I love having my decked-out office in Florence and access to the conference and day rooms at the other locations throughout the city at an all-inclusive rate. All of the spaces are high quality, and the included services are extremely useful. The OfficeKey folks have been very accommodating and helpful. I've had a great experience and feel like
I'm getting consistently great value.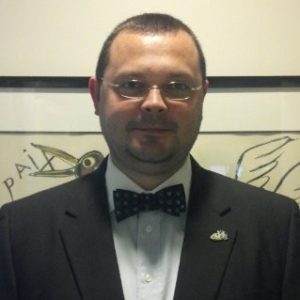 Q: How do you spend time outside of work?
A: I love doing things with my little family. My wife and I have a four-year-old daughter named Rosslyn, with more to come, hopefully. We are members of The Metropolitan Club in Covington, KY. I enjoy a cigar and bourbon when I can.
Even outside of work, I spend a lot of time reading about and learning new technologies. Technology is my day job, my hobby, and one of my passions.
Q: If you could have dinner with one historical figure (living or dead) who would it be and why?
A: For me, it would be a toss-up between Isaac Newton and Nikola Tesla. The greatest minds to have ever existed. I have some very interesting thoughts and questions of my own that I would love to have the opportunity to discuss with either of these great people. I have had a deep and lifelong interest in philosophy, debate, theoretical maths,
and the seven liberal arts and sciences. It would be a life-changing experience I'm sure.
Q: If you could have one superpower, what would it be? 
A: Time travel.
Q: What is your favorite movie or tv show?
A: Currently, Rick and Morty.
Q: What is your favorite book?
A: Currently, 12 Rules for Life: An Antidote to Chaos.
Q:  What is your favorite singer or band? 
A:  Flatt & Scruggs
To learn more connect with Adam on Linkedin.