Comments Off

on Adopt-A-Class: A Rewarding Experience
"Adopt-A-Class: A Rewarding Experience"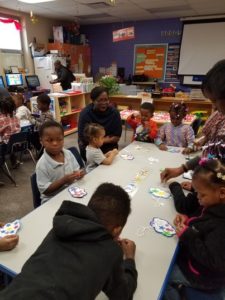 This past school year OfficeKey partnered with the local a non-profit called the Adopt-A-Class Foundation and adopted a class at South Avondale Elementary School.  Once a month a small group of OfficeKey team members would spend about an hour with a preschool class.  It was a treat in and of itself to witness the inspirational teaching style of their very dedicated teacher, Mrs. Mays.  
For each visit we prepared some fun activities and filled them up with lots of snacks.  Some of the highlights were the Halloween party and making slime! We had such a great time interacting with the children.  I'm quite sure that we got more out of it than the students did!
We look forward to continuing our partnership with Adopt-A-Class when school starts again in August. Please let us know if you are interested in joining us on what I'm sure will be another rewarding experience.  
Check out some photos of our Adopt-A-Class activities! 
[metaslider id="7457″]