Comments Off

on Meet Content Strategist Susan Wenner Jackson
"Meet Content Strategist Susan Wenner Jackson"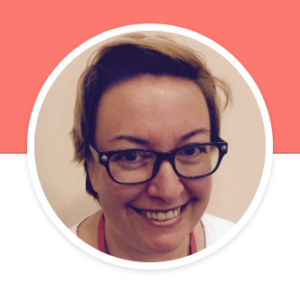 Susan joined OfficeKey in May of this year although she's been very active in Cincinnati for many years creating content at such companies as dunnhumby and Ahology. She is already enjoying the quiet workspace and the day offices.
Q: Tell us about your business.
A: I am an independent content strategist and writer. Primarily, I consult with businesses on content marketing (web and social content, blog posts, email campaigns, etc.) I also help develop and execute creative marketing campaigns (print and digital). The other part of my work is running my blog, Working Moms Against Guilt, which I started with some friends in 2006. It's still going strong!
Q: What type of clients do you like to work with?
A: My favorite clients already "get" the power of content marketing. When I don't have to sell them on the idea (sales is definitely not one of my strengths), I can really pour my energy into creating content that attracts and connects with their ideal customers. It's also quite nice when clients are committed to doing content right, and open to new ways of doing things.
Q: Is there a specific type of content that you particularly enjoy creating?
A: I've always gotten a kick out of experimenting with different media, from social media (Twitter, Facebook, Instagram) to audio (podcasting) and video (tutorials or promotional). But really, I'm a writer at heart. I feel most in my element writing long-form pieces such as detailed blog posts or magazine-style articles.
Q: How do you spend time outside of your work?
A: A lot of my non-work time is devoted to my family. I have a husband and two children, ages 8 and 11, plus a very energetic dog (German Shepherd/Husky mix). I am also active in my church, Harmony UU in Maineville.
Q: What do you like most about working with OfficeKey?
A: Flexibility is probably the best part for me. Usually, I just need a desk, so the open wifi area at West Chester is where you'll most often find me. But when I need to meet with clients or partners, the various rooms and locations really come in handy.
Q: If you could have one superpower, what would it be?
A: The power to create peace.
Q: What is your favorite movie or tv show?
A: Star Trek for both: The Wrath of Khan (movie) and Deep Space 9 (TV show).
Q: What is your favorite book?
A: Asking this question to a person who loves reading and writing as much as I do is like asking who's my favorite child. But I will say some of my top picks are To Kill a Mockingbird, The Catcher in the Rye, The Color Purple, and Moby-Dick.
You can learn more about and connect with Susan on LinkedIn.