Comments Off

on Adopt-A-Class Update
"Adopt-A-Class Update"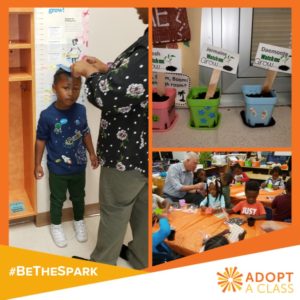 OfficeKey is very excited to partner with Adopt-A-Class again this year.  This will be our third year working with the kindergarten students at Miss May's class at South Avondale Elementary.  Our first visit was in October. We did a "watch me grow" activity.  We planted seeds and measured the height of each student so that we can follow their progress over the course of the school year.  And since it was Halloween we had to spoil them with a little bit of candy as well!  We have some exciting things planned for this year and really enjoy the opportunity to spend some time with these great kids and their teachers.  
To learn more about Adopt A Class please visit their webpage.