Comments Off

on Meet Drew Dinkelacker of Marketing Accelerator
"Meet Drew Dinkelacker of Marketing Accelerator"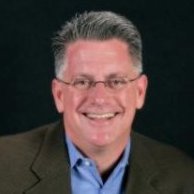 Q: Tell us about Marketing Accelerator.
A: Every business needs strategic marketing help…they just don't need it five days a week.  I'm the Chief Marketing Officer (CMO) for a handful of business owners on an as-needed basis.  I'm on your team, not your payroll.
Q: What type of clients do you like to work with?
A: My clients cover multiple industries, are B2B and B2C, some retail, some wholesale and some are franchises.  The common denominators I look for are growing companies and business owners that are frustrated with their marketing effort.  Often they have spent plenty of time and money on marketing tactics and advertising but aren't getting the ROI.  My perspective in these situations is that the company needs an outside voice to look at their marketing effort for the strategic perspective, not tactical.
Q: What inspired you to begin reviewing Super Bowl commercials?
A: For the last five years, I have been a voting panelist member of USA Today's AdMeter Ratings for Super Bowl Commercials.  I've probably watched more of these ads than anyone else you know, and I write about them on my Hot Marketing Tips blog and in the Cincinnati Business Courier.  The best talent from around the world develop the Super Bowl spots. I figured that there was something that I could learn from dissecting them.  I quickly realized that these spots often set the standard for new marketing techniques.  Often, I observe the underlying strategies being used and share them with my clients.  It is a good benefit for them even though they may not be using TV advertising.  Strategies are that way.  That's why I focus on them.
Q: What is your all-time favorite Super Bowl commercial or campaign?
A: Choosing an all-time favorite Super Bowl commercial is difficult.  However, I would say that my all-time favorite product introduction was Deathwish Coffee…"Awaken your inner rebel with the world's strongest coffee."  From the Superbowl spot to the tagline and overall campaign, it was very well done.  Just this week, their cold brew nitro coffee in cans got recalled due to a botulism concern.  The news headlines read" 'Death Wish' coffee recalled because it can literally kill you."  For most companies, this would be bad PR but somehow I think it will work in Deathwish Coffee's favor. https://www.youtube.com/watch?v=V_3H_Y5QUWw.
Q: How do you send time when not at work?
A: Tennis, gardening and cooking
Q: What do you like most about working with OfficeKey?
A: The staff at West Chester,  Blue Ash and Hyde Park where I spend the majority of my time.  Friendly, accommodating and very professional representation of my business.  I look forward to going to my OfficeKey locations.
Q: What is your favorite singer or band?  
A: Bob Seger / Bruce Springsteen