Comments Off

on Northern Kentucky Renovation
"Northern Kentucky Renovation"
We recently completed the renovation of OfficeKey's Northern Kentucky office.  The cosmetic upgrades include new flooring throughout the space, updated furniture and artwork, new blinds on exterior windows and new privacy film on interior windows. Construction work was done to expand the kitchen area to include seating and add a privacy booth across the hall. We hope you'll check things out in person but in the meantime here are some before and after pictures:
Entryway: New doors, new privacy film, new flooring and new artwork.
Conference rooms:  New furniture, larger monitors, new artwork, and new carpet.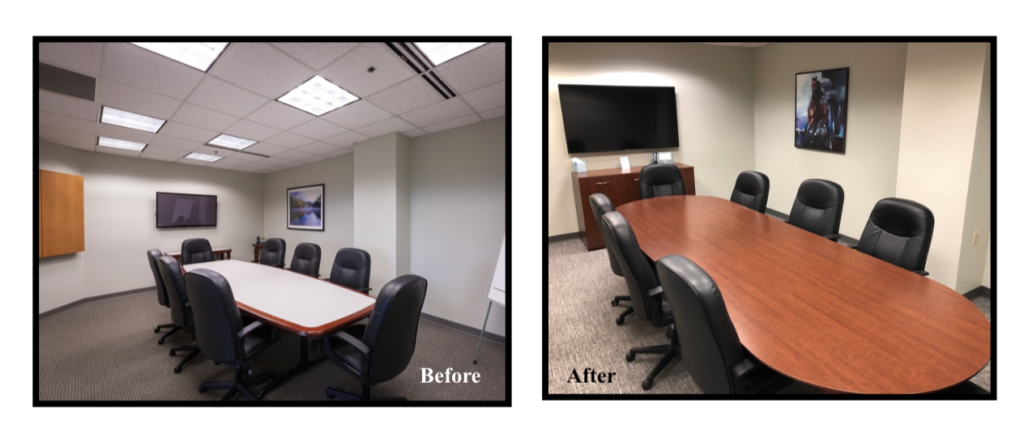 Kitchen:  New cabinetry, new appliances, new flooring, additional space to accommodate seating area and TV, and built-in mailboxes.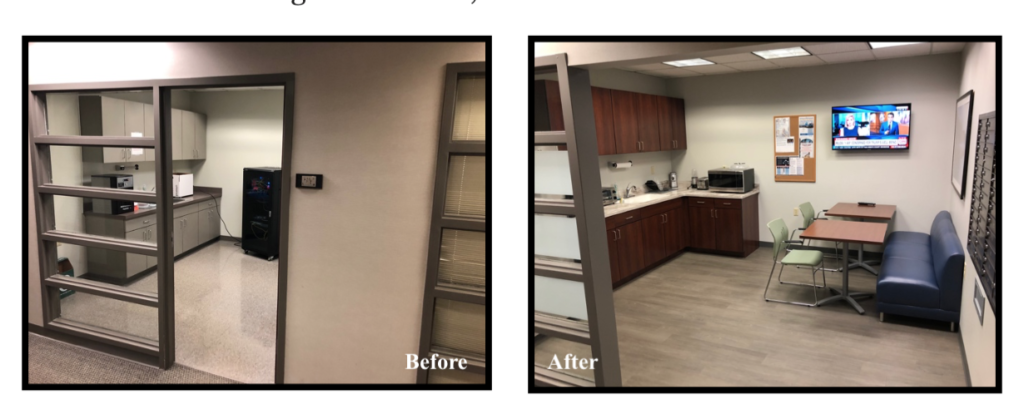 Privacy Booth & Coat Closet:  We added an enclosed booth that can be used as needed for private calls as well as a recessed coat closet for guests.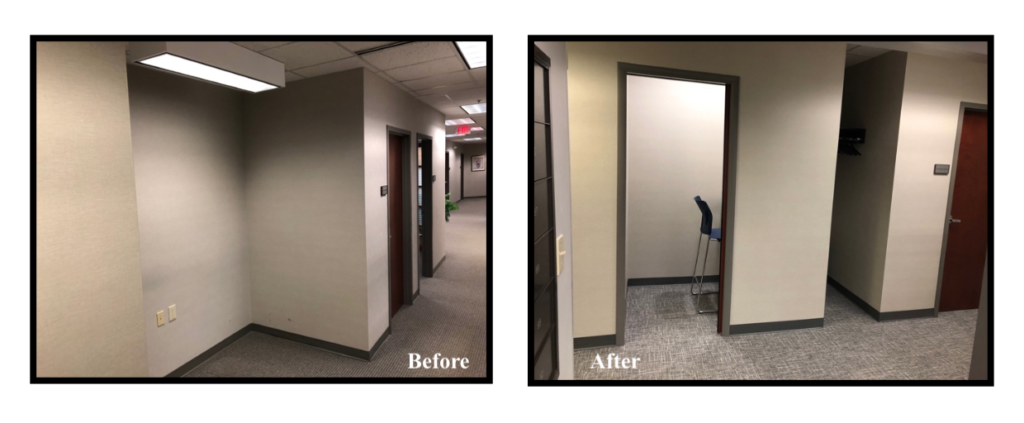 We hope you will stop in to the Northern Kentucky office to see the changes in person! As always, clients can use the mobile app to reserve space at any of our locations.