"OfficeKey's 35th Anniversary"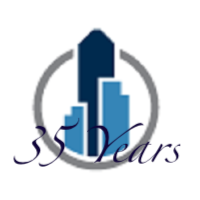 In September of 1984
OfficeKey
(named
HQ
at the time) began serving Cincinnati based businesses. The concept of sharing office space was relatively new at the time and of course the function of an office has very much evolved since then. However over the years our organization has stayed true to the fact that we are not simply selling office space but place the highest priority on providing a best in class service.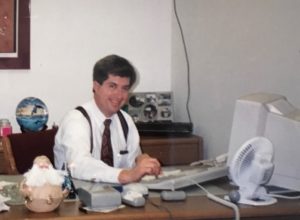 In the early years that service included a heavy workload of administrative work, primarily made up of answering phones and word processing.  At one point in the 80's it required a team of 17 people in one location to manage these tasks.  For comparison, now we have 2 people per location (the industry standard is 1 to 1.5!).  And while we still provide those traditional admin services, technologies such as cell phones and email, things that we take for granted today, have completely changed the dynamic of how we assist our clients.
These days our staff is made up of a bunch of jack-of-all-trades that are available to assist with whatever our clients need.  Whether that is simply greeting a visitor, troubleshooting an IT issue, or helping to set up a presentation, we provide the support that allows our clients to focus on what they do best, their core business.  We now like to define ourselves as a "Pro-working" company, meaning that we help our clients achieve a level of professionalism and productivity that they can't get anywhere else.
Again, we want to thank all of our past and present staff, clients and partners that have contributed to our success over the past 35 years. Enjoy some photos from the early years! 
[metaslider id="10976″]