Comments Off

on Client Q & A with Casey Boland
"Client Q & A with Casey Boland"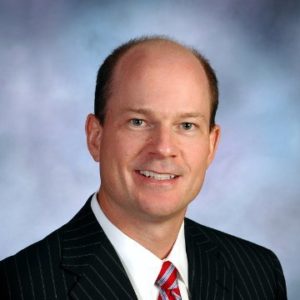 Meet Casey Boland, Vice President of Hengehold Capital Management.
Q: Tell us about HCM? 
A: HCM is a locally owned retirement and financial planning firm. As a fee-only Registered Investment Advisor firm, we are dedicated to serving families and business owners looking for retirement solutions that will allow them to attain financial goals for retirement. HCM also specializes in working with P&G retirees, alumni or those taking a separation package. For over 25 years, we work passionately to help our clients and their families enjoy a financially independent life by offering financial planning and total-return, tax-efficient, risk managed investments. Our strengths are in planning and building a solid portfolio that is dependent, diversified, growing and protected.
Our loyalties are always aligned with our clients' best interests. Our goal is to be your trusted advisor based on integrity, knowledge and personalized service. 
Q: What type of clients do you enjoy working with?
A: My ideal client is one who understands that in order to enjoy their  life in retirement, they need to plan for it. This can be small business owners, people in transition, couples with young families, executives, and people in their 50s who may have gotten a late jump on planning for retirement. For each type of client, the story we build together to achieve their goals and strategies is  very different and this is the part I enjoy.
Q: What do you enjoy most about what you do?
A: I get to help people plan for the longest vacation of their lives – retirement! I enjoy the planning, strategy and  teamwork involved working with my client to achieve their goals. I also enjoy the educating part of my job. Most people do not have the time or interest in learning about the ins and outs of planning for retirement but they know it is important. So I spend time building my own knowledge so I can educate my clients. This is one reason why I enjoy my daily morning Money Matters spot on 700WLW. It is very rewarding to know that people listen and have the opportunity to learn more about financial planning and investing. The real satisfaction in the work I do I can make a difference in people's lives.
Q: How long have you been at OfficeKey? And what do you enjoy most about having your office with OfficeKey?
We have been  at OfficeKey for over 20 years. Having our offices with OfficeKey, allows us to meet our clients in locations that are convenient for them. We have clients all over the city and making meetings convenient for our clients and prospects is very important to us. OfficeKey allows us to have a professional meeting space with staff that reflects our own values.
Q: How do you spend your time outside of work?
A: I am on the Board of the Springer School and Center and this keeps me pretty busy. I spend a lot of time reading to prepare for my daily commentaries on 700 WLW. I enjoy golfing with my dad and riding my bike.
Learn more about Hengehold Capital Management by visiting their website