Comments Off

on Client Profile, Nick Maggard, Attorney At Law
We were able to track down one of our clients for a quick Q&A. Nick Maggard is a lawyer for Maggard & Meneffe Law Firm, serving the greater Cincinnati area.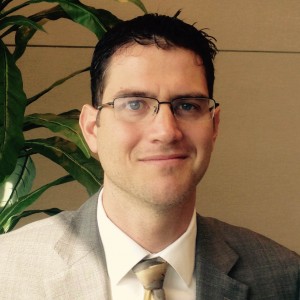 Q: Does your practice have a niche or a specialty focus?
A: The practice is concentrated on Elder Law which includes:Wills & Trusts, Veterans Benefits, Long-term Care Planning (Medicaid), Estate Planning, Special Needs Planning, Auto accidents for seniors and Durable Powers of Attorney & Living Wills
Q: Who is your best client?
A: Seniors who are concerned about probate and estate planning, veteran's benefits, or losing everything to long term care expenses such as nursing home costs.
Q: What motivated you to start your own practice?
A: I wanted the freedom to practice in the areas of law that mean the most to me
Q: What do you enjoy most about your job?
A: Seeing a plan come together and the feeling of helping my clients
Q: What do you enjoy most about being with OfficeKey
A: Providing a professional environment for my clients
Q: How do you spend your time outside of work?
A: The thing I enjoy most is being able to spend time with my wife and three children.
Q: What are your hobbies
A: Playing basketball and volunteering.
Q: What is your favorite movie?
A: Top Gun
Q: What is your favorite quote
A: "Do or do not, there is no try."  -Yoda (Perfect timing for the new movie being released! )
Thank you, Nick for taking time to share your answers! If you would like more information about Maggard & Menefee, you can visit their website.