Comments Off

on Client Q&A with Garry Kohn, Financial Advisor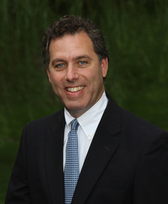 Q: Tell us about Kohn Wealth Management Advisors.
A: With nearly 20 years of experience, Kohn Wealth Management Advisors specializes in individual financial planning and small business consulting. As a Certified Financial Planner® Professional and an independent firm, our goal is to help make intelligent choices today to achieve one's financial goals tomorrow.  We help you understand the opportunities and potential rewards that are available when you take a proactive approach to your personal financial situation.
Securities and Investment Advisory Services offered through LM Kohn & Company, a Registered Broker/Dealer, and Member FINRA/SIPC/MSRB. 10151 Carver Road, Suite 100, Cincinnati, OH 45242
Q: How did you get into financial planning?
A: I was a retail buyer for 15 years for Burdines in Miami, Florida and for Belk Stores in Charlotte, North Carolina before deciding to enter in the financial services industry. I witnessed the success of my brother and his broker-dealer firm and decided to change careers and joined his team. Now, I own a branch office and my own wealth management firm under his broker-dealer umbrella.
Q: What type of clients do you work with?
A: I primarily work with individuals and small businesses owners and executives for retirement and college planning, investment management, and risk protection.
Q: What do you enjoy most about what you do?
A: The people. I have the opportunity to meet great people, put together a plan and see the rewards of individuals and families working towards their personal financial goals. For me, seeing a couple enjoying their retirement or a family sending a child to college is very rewarding.  The satisfaction in the work I do is in making a difference in people's lives.
Q: How long have you had your office at OfficeKey? 
A: I've been with OfficeKey since 2011. I'm a charter member of the West Chester office.
Q: How do you spend your time outside of work?
A: I'm the Membership Chairman for the Mason-Deerfield Township Rotary Club, so I spend some free time volunteering in the Mason community. When the weather permits, I enjoy playing golf and watching sports, in particular, Indiana University basketball and college football.
To learn more about Garry and Kohn Wealth Management services, visit Kohn Wealth Management online.